A brief digest of current ideas and fresh insights – when we come across interesting ideas and approaches, this is where we'll post them. There'll be links to the original articles or blogs, or we'll provide a DP perspective to offer our comments and observations. We want to stimulate your thinking and keep you up-to-date with changing work practices and different perspectives so that you can achieve success at work.
There are only three measurements that tell you nearly everything you need to know about your organization's overall performance: employee engagement, customer satisfaction, and cash flow. It goes without saying that no company, small or large, can win over the long run without energized employees who believe in the mission and understand how to achieve it. Jack Welch, former CEO of General Electric
Read More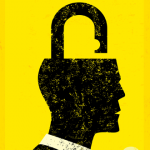 Most businesses are aware of the importance of a diverse workforce, bringing together people of different races, genders, ethnicities and religions. But what about the different ways each of us learn and process information, or communicate? These are vital factors when dealing with people who have neurological differences, including dyslexia, attention deficit hyperactivity disorder and autism.
Read More