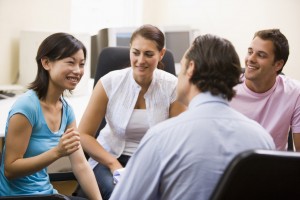 Developing your communication skills can help you with all aspects of your life, not just those related to the workplace. It's never too late to learn how to communicate more effectively and improve on your skills.
Use the documents linked to this page to assess communication skills, what you do well and those areas that might be improved. The questionnaire will challenge you, while the scoring sheets will help you analyse your current skills and give you numerous tips to help you increase your capability.
For the most accurate reflection of your skills, we advise you to complete the scoring sheets before downloading the results pages.
To download the questionnaire and begin the process – Click here
To download a document to enable you to assess your skills, see tips, and begin to develop a plan to develop your abilities. – Click here